Pre- Showcase Mini Camp
April 22nd-24th, 2024
Fort Myers, Fla.
Birth Years
2005-2011
Spring Break Showcase
April 25th-27th, 2024
Fort Myers, Fla.
Birth Years
2005-2011
World Goalie Summit
April 27th-28th, 2024
Fort Myers, Fla.
Birth Years
2005-2011

Florida! A Hat Trick of Female Hockey skills and recruiting opportunities you can't miss
Celebrating our 11th year in Florida come join us under the sunny skies for three unique opportunities to develop your hockey skills, and get noticed by College and University Coaches. BTW did we mention it's in Florida!!!!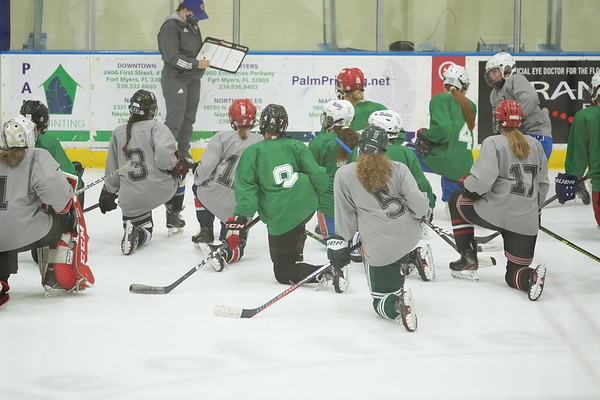 Pre-Showcase Camp

Camp Only:
$445
Combined Camp and Showcase Discounted Price:
$1075
Combined Camp, Showcase, and Goalie Summit Discounted Price (Goaltenders only):
$1590
A Great Way to Prepare for the Showcase

---
We are offering a mini-camp before our annual showcase in Fort Myers. Players who sign up will receive four on ice training sessions, two game sessions, and one private CHS Recruiting Boot Camp seminar! This will allow plenty of time to get to the beach and relax and recover.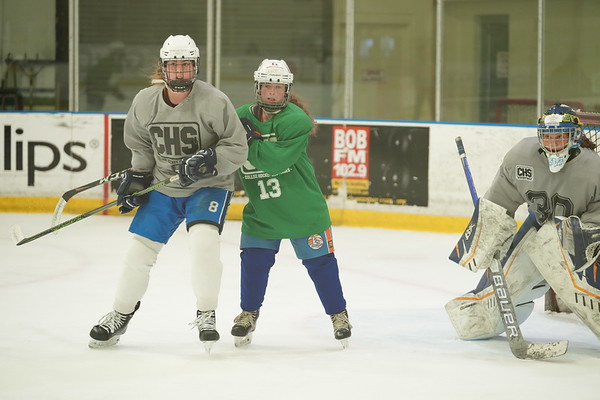 Spring Break Showcase
---
1 college level practice and 4 competitive showcase games

15-17 Skaters and 2-3 goalies per team

Exclusive hockey video analysis by InStat (see below)

Meet & greet socials

Free information sessions and lectures

Designated goalie session

High-quality jersey with clear numbering

Desirable location near the beaches of Fort Myers — with an average temperature of 84.6 degrees (29.2 celsius)!

The highest coach-to-player ratio

For Camp Only:
Price:

$695
The Showcase that started it all!
Timed perfectly to coincide with the AHCA Coaches Convention, programs from across North America have turned the Spring Break Showcase into a must-attend event. In addition to the coaches who are on our staff, many come in a day or two early for their meetings to scout our Showcase — meaning unmatched exposure for players.
World Goalie Summit
4.75 hours of intense, showcase and practice sessions

Personal Evaluations

Many College Coaches

High-quality jersey with clear numbering

.
ONLY
$550
Package Deal: Showcase and Goalie Summit:

$1,195
---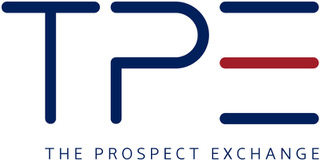 The Prospect Exchange

About The Prospect Exchange
Founded in 2018, The Prospect Exchange provides video based performance analysis for
ice hockey federations, leagues and teams. TPE serves a rapidly growing list of clients from
across North America and around the world ranging from youth hockey to professional
teams. As a market leader exclusively focused on ice hockey, the company delivers high
quality data, in-depth analysis, and fast turnaround.
The Prospect Exchange
2024 Pre-Camp Skills Instructors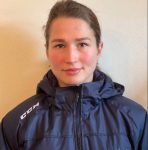 Ukranian National Team, PWHPA,Pro Player SDHL
Power Skating & Advanced Skills Instructor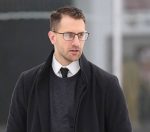 Union College
2024 Attending College and University Coaches

The following coaches will be attending the 2024 Spring Break Showcase in Florida. Click on the coaches' names for their program's information. Stay tuned for more exciting additions to our coaching roster!
"The best possible platform for the next generation of prospective female college Hockey players, to meet like minded athletes, speak informally to the highest level coaches in a relaxed setting."2016 Attendee

"The quality of CHS is compared to no other camp or showcase I've brought my daughter too. Well-organized excellent coaching and great communication. Every practice and game ran on schedule. The quantity of ice time was great. Fast paced and great action!"2016 Attendee

"The accessibility and quantity of the coaches was unsurpassed. This was our first time attending and I was pleasantly surprised that the website "marketing" info was delivered during the showcase. My daughter had a fantastic time!"2016 Attendee

"I've been to a lot of showcases and camps and this by far was the best experience I've ever had."2016 Attendee

"Coaches were fantastic. After a very tough game, a coach watching came up to our daughter and said "great that you continued to battle". These kind words really meant something to our 15 yr. old."2016 Attendee
Testimonials
See More CHS Testimonials
Frequently Asked Questions
Showcase Preliminary Schedule
Day 1
Check-in and practices will begin at 8:00 a.m.
Games will begin mid-day and we will have a meet and greet social with the coaches on our staff around 8:30 p.m.
(all events at Hertz Arena)
Day 2
Games from 8:00 a.m. – 8:00 p.m. with a break and optional event to get together at Estero Community Park at 1:15 p.m.
Day 3
Games 8:00 a.m. – 12:45 p.m.
Register Now!
Read the following information
and instructions to register.
1) Click here to register for your Florida Showcase experience!
2) Once you select your items on the checkout page refresh the page
3) This will load your correct forms.
4) Complete billing and player attendee forms
5) Click PayPal button and this will take you to payment process.
If there are any questions or registration issues contact info@collegehockeyshowcases.com
*All CHS Camps are open to everyone, limited only by age, gender, and numbers
Register Now